Do you have a favorite coffee cup? Or teacup? Almost everyone does. The reasons may vary depending on the person and the cup, but it almost always has to do with some sort of sentimentality.
When we receive a cup as a gift from someone dear to us, the cup is more than just a cup. It becomes a reminder of that person's presence in our life and our connection to them. I have an exploding T.A.R.D.I.S. coffee cup my daughter gave me for Christmas one year. Every time I use it, I think of her. Now, I'm a big Doctor Who fan so I enjoy the cup, but it could have been any design and still produced the same effect. It does not matter what the cup looks like, but rather the thought behind the gift. Likewise, if we receive a cup as a hand-me-down from a family member who has since past, the cup can become an embodiment of that person still being a part of your life. We can share and use something that was used by them.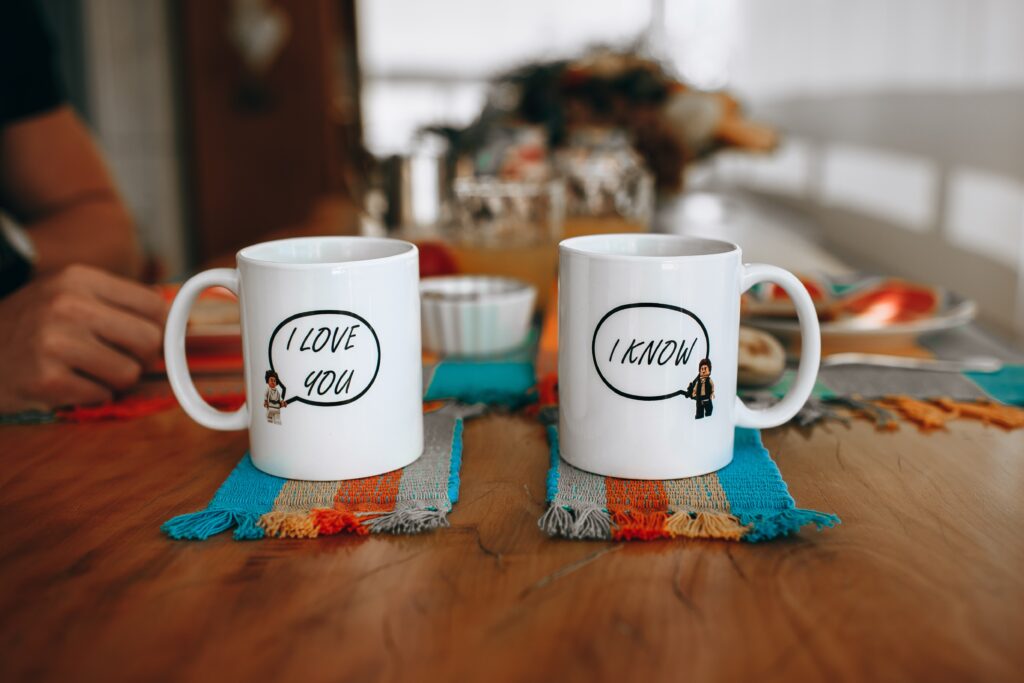 Cups with particular designs can also hold meaning. Perhaps you bought a cup that displays your favorite superhero logo or a rousing motivational phrase. Logos can be exciting and sentimental to us. Often, they can remind us of our childhoods and the memory of being carefree and full of imagination. Motivational or humorous phrases can inspire us or remind us we need to lighten up a little and laugh. After all, laughter is great medicine.
Sometimes a color or a pattern on a cup can be a means of expression. It can be a way for us to feel heard and add to our sense of individuality within a world that can sometimes feel distant and unforgiving. The cup can then become a passive representation of ourselves.
Cups also offer an outlet for fun. How about making hot cocoa in your Santa cup around Christmas? Maybe you have a Halloween or Easter mug you use to help celebrate the holiday. Either way, it offers a feeling of being included in the occasion and festivities.
No matter what reason you have for being attached to a cup, it will no doubt bring you happiness when you see and use it, even if you do not actively notice. But I think the connection can also be enhanced by that which we tend to fill the cup with. It could be a beverage that is warm or cold or maybe not a beverage at all.
Coffee and tea both can invigorate and soothe. The warmth is comforting. Coffee can perk you up and enhance your mood. Tea can do the same, but it can also calm and relax you. Maybe you like to drink wine from your coffee cup or teacup. I've done that! Wine can relax you as well as enhance your mood. Any of these circumstances could cause you to feel that sentimentality more deeply.
These kinds of cups are also good for holding items we need or want to keep in once place. You can use a coffee cup to hold pens and pencils or other office supplies on your desk. Buttons, small toys, silverware, your toothbrush, loose change, art supplies, and so many other things gather well inside of them, too. You can even use them as a decoration or collect them. No matter what their purpose, you get to look and them every day and become reminded of why they are so special to you.
While many objects hold value beyond just the material, the coffee cup or teacup is one that almost everyone can relate to. And, everyone has one, right? It has managed to transcend ordinary liquid transport device to something far more sentimentally profound.
– Misty